Cyberpunk 2077 and Minecraft with RTX For Windows 10 Game Ready Driver Released
By Andrew Burnes on December 09, 2020 | Featured StoriesCyberpunk 2077DriversMinecraft with RTX
Today's the day: Cyberpunk 2077 launches at 4pm PT! Installing our newest Game Ready Driver gets GeForce RTX gamers the definitive experience, enhanced with immersive ray-traced effects and performance-accelerating DLSS, which boosts frame rates by up to 60% or more, depending on your card, configuration and resolution.
Additionally, today's driver includes support for Minecraft with RTX for Windows 10, which is now available to all Windows 10 gamers as part of the main Bedrock build on the Windows 10 Store. With a GeForce RTX GPU you can enable glorious path-traced visuals, and boost performance by more than double with NVIDIA DLSS.
And last but not least, there's support for new G-SYNC Compatible gaming monitors, and updates for 4 new games that now support DLSS.
To download and install our new Game Ready Driver, to get access to all this goodness, simply fire upGeForce Experience and click the "Drivers" tab. To learn more about each new thing, keep reading.
Game Ready For Cyberpunk 2077
Cyberpunk 2077, perhaps the most anticipated game of all time, launches later today. On PC, it features numerous ray-traced effects, and its performance is boosted by 60% or more by NVIDIA DLSS, GeForce RTX's critically acclaimed AI-powered tech.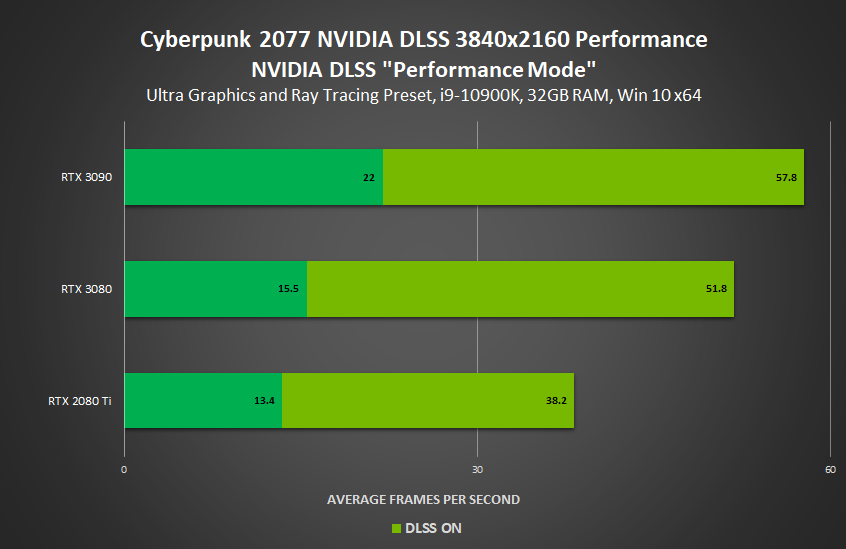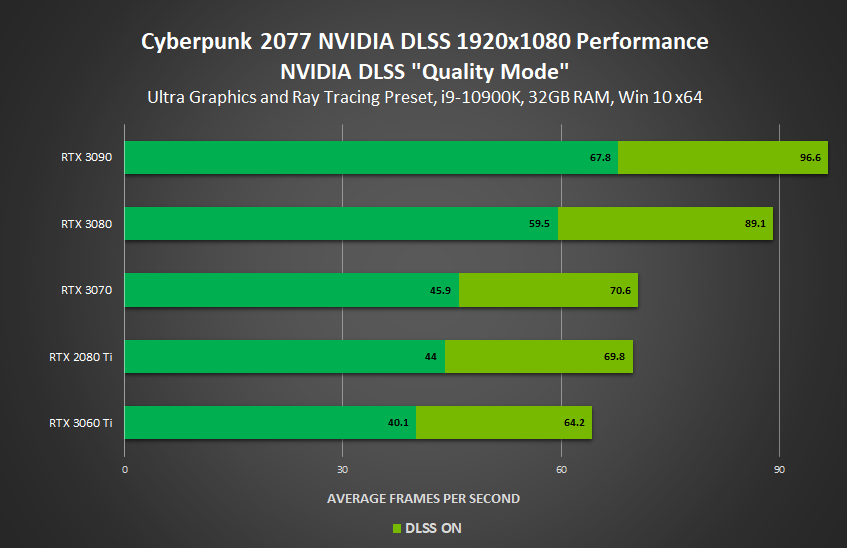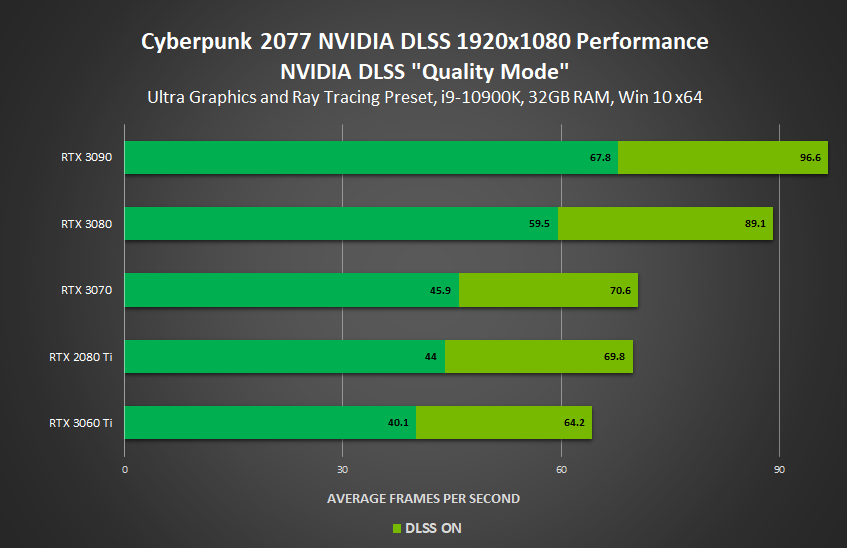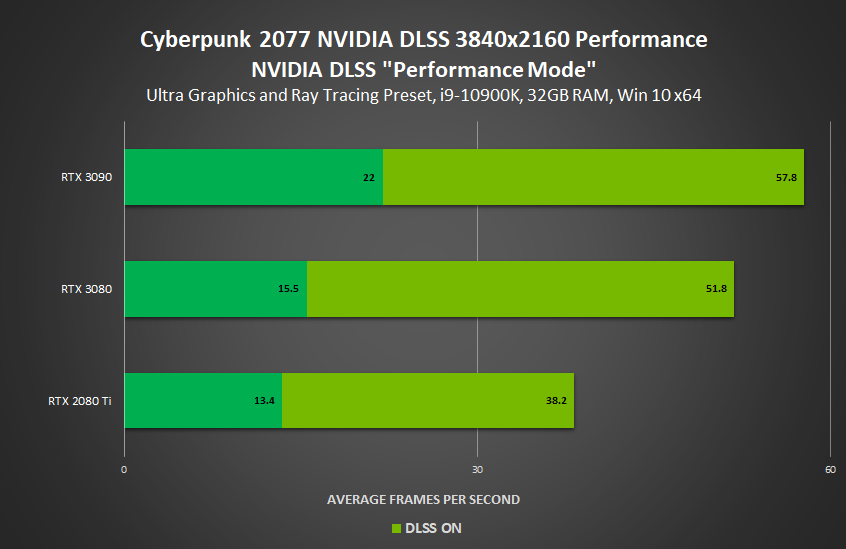 With the performance provided by DLSS, you can enable Cyberpunk 2077's immersive ray-traced effects on any GeForce RTX GPU, as shown in our trailer:https://www.youtube.com/embed/Efo-YDWnnpw?enablejsapi=1&autoplay=0
Get all the details about Cyberpunk 2077's PC tech in our upcoming launch article, and be sure to download today's new driver for an optimized experience.
Game Ready For Minecraft with RTX
Minecraft for Windows 10's jaw-dropping path-traced effects are now available to all following the release of a new update. Install our Game Ready Driver, grab the update, and load into a ray-traced world to marvel at spectacular sights, realistic lighting, pixel-perfect shadows, and much more.https://www.youtube.com/embed/D1U1S5GzvJ8?enablejsapi=1&autoplay=0
As outlined in our launch article, there are 15 free RTX worlds for you to enjoy, and using their resource packs you can begin to craft your own ray-traced worlds, or enhance existing ones.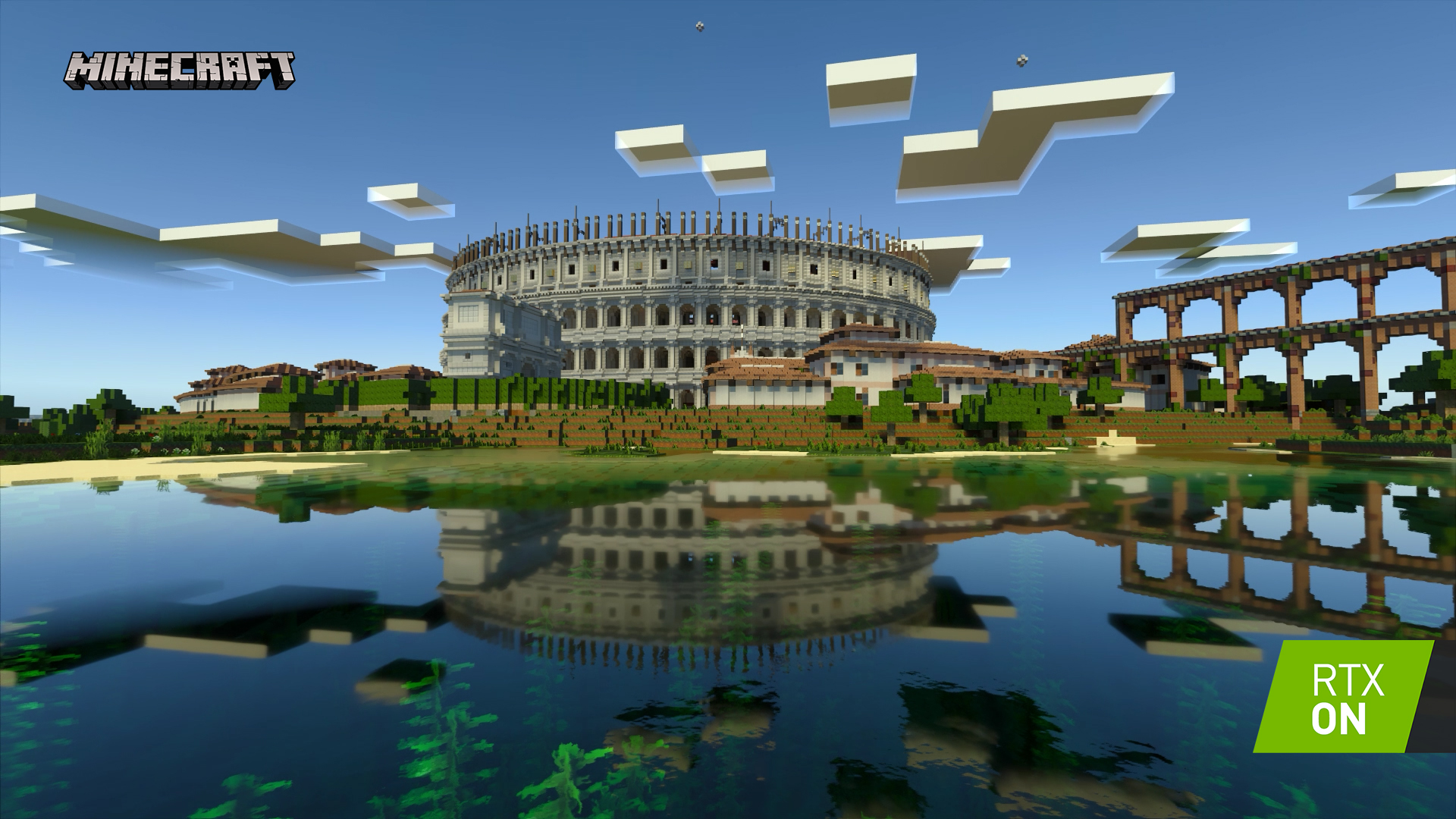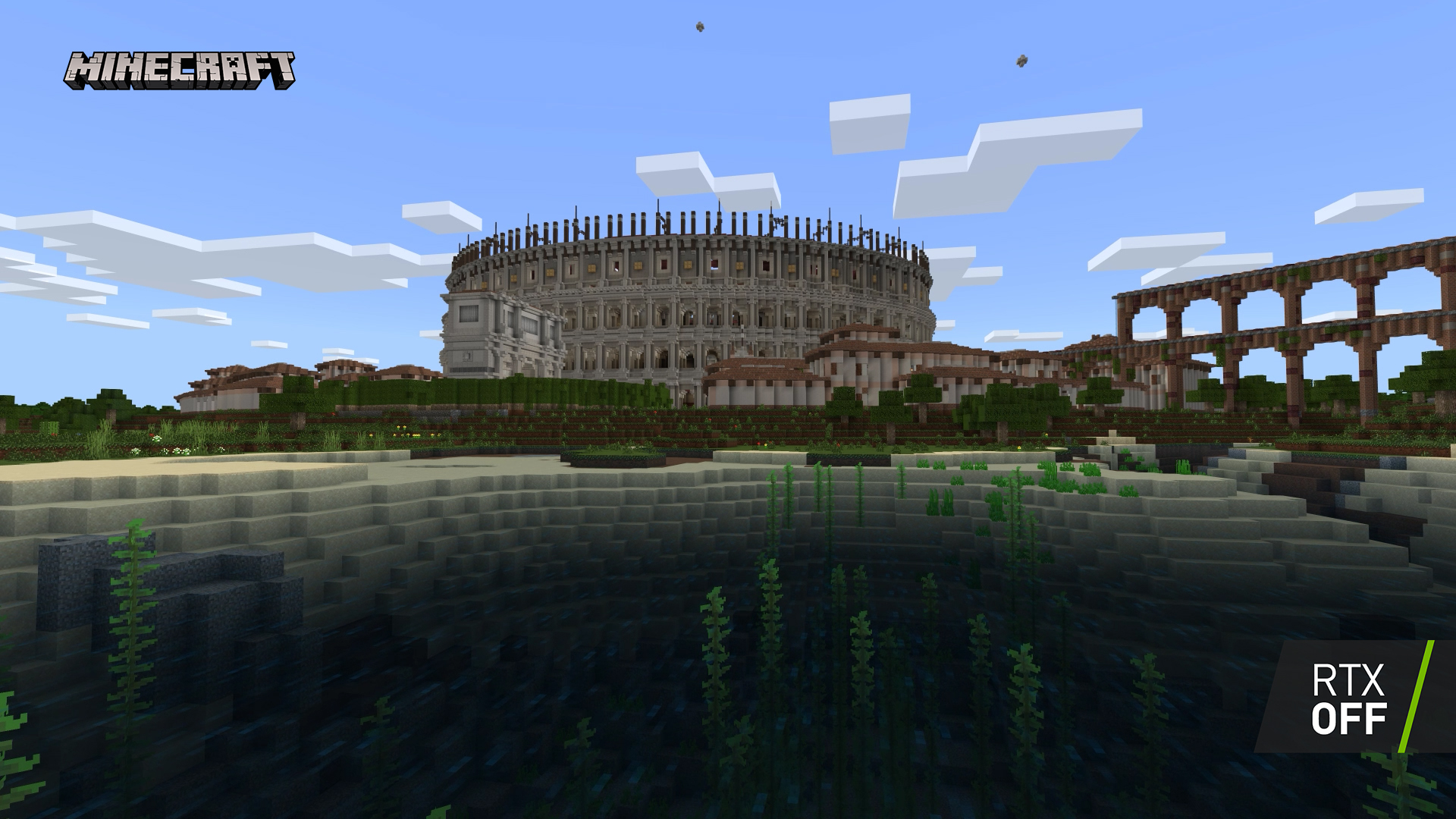 Click here to view this stunning comparison in fullscreen
And like Cyberpunk 2077, Minecraft with RTX features full support for NVIDIA DLSS, which can more than double your framerate!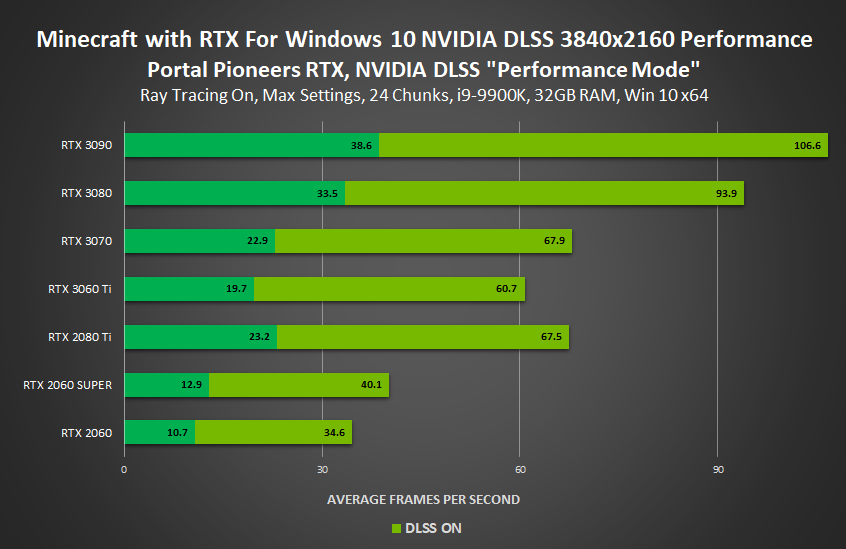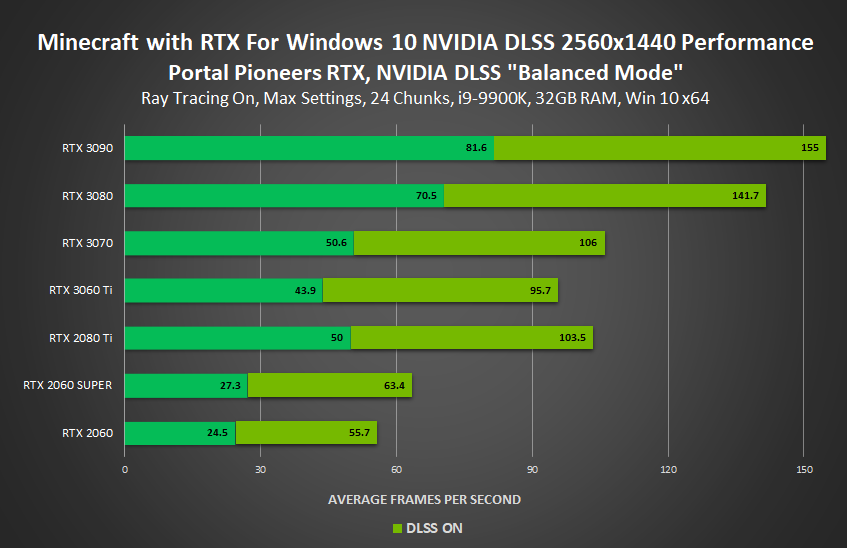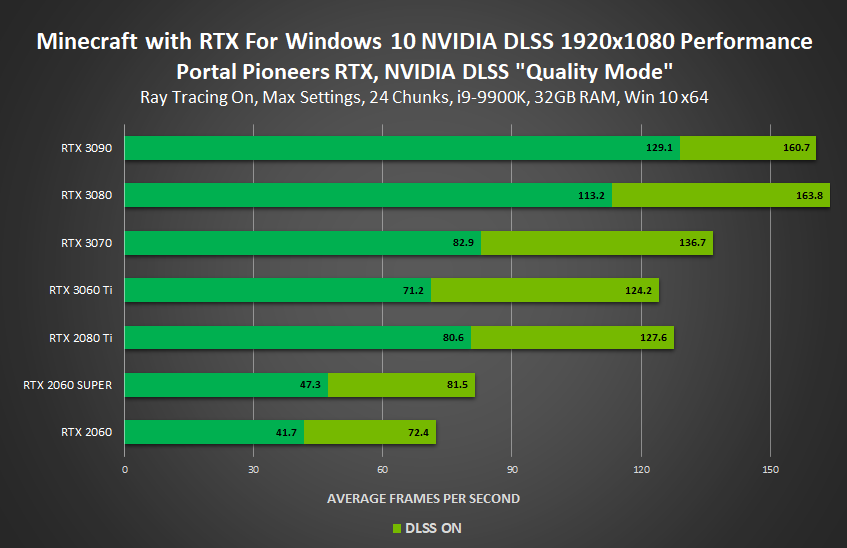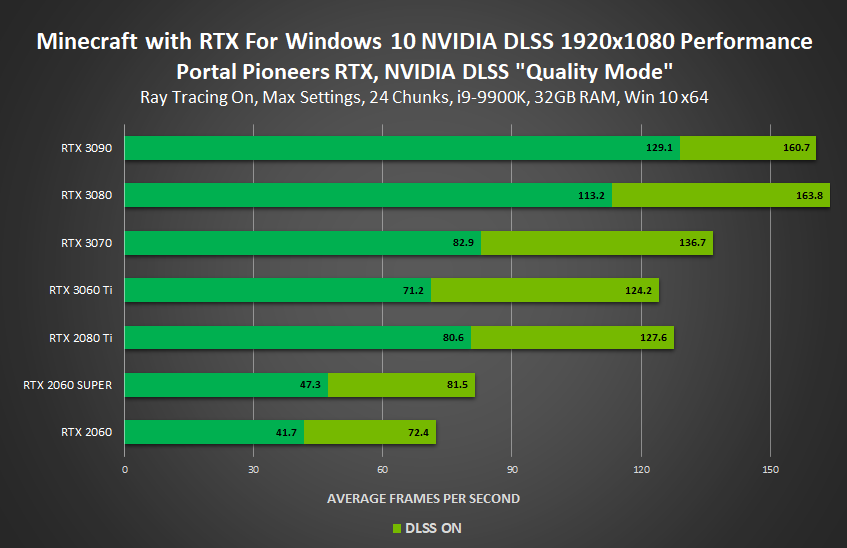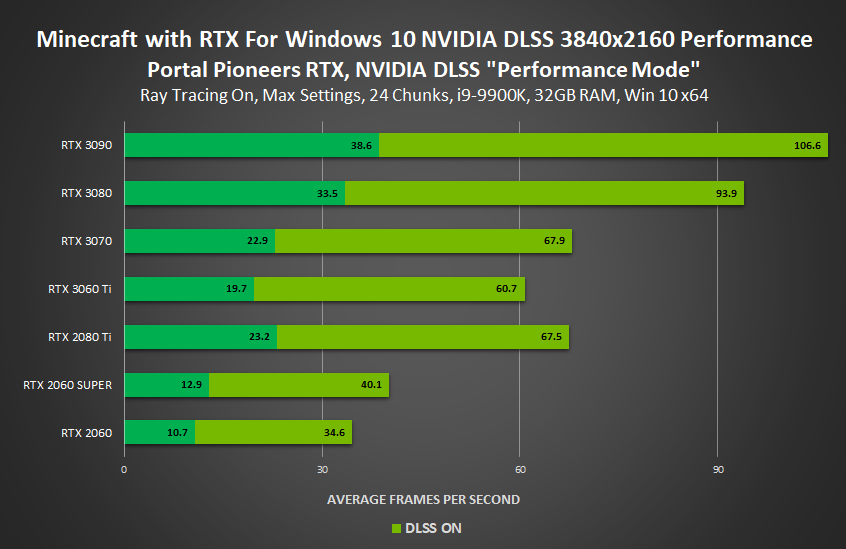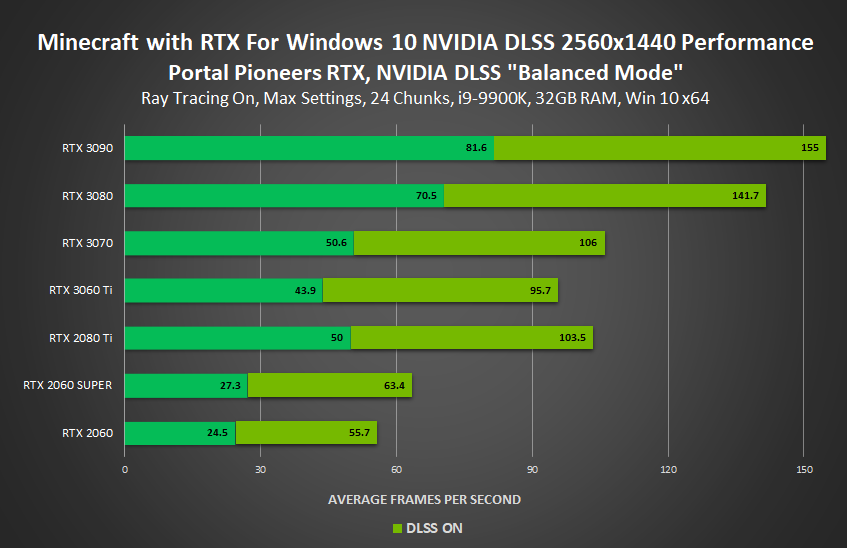 For more on Minecraft with RTX, head on over to our dedicated article.
Support For New G-SYNC Compatible Displays
Our newest Game Ready Driver driver also adds support for five new G-SYNC Compatible displays, monitors that deliver a baseline Variable Refresh Rate (VRR) experience that makes your gaming smoother and more enjoyable.
This month's new G-SYNC Compatible gaming monitors come from Acer, Gigabyte, MSI and Philips. These monitors offer a variety of features and price points, giving you more options when searching for a great gaming display.
| | | | | | | |
| --- | --- | --- | --- | --- | --- | --- |
| MANUFACTURER | MODEL | HDR | SIZE | LCD Type | Resolution | VRR Range |
| Acer | XV242Y | Yes | 24.8 | IPS | 1920×1080 (FHD) | 48-165Hz |
| Acer | XB273U NV | Yes | 27 | IPS | 2560×1440 (QHD) | 48-170Hz |
| Gigabyte | FI27Q-X | Yes | 27 | IPS | 2560×1440 (QHD) | 48-240Hz |
| MSI | MAG274R | No | 27 | IPS | 1920×1080 (FHD) | 60-165Hz |
| Philips | 275M8RZ | Yes | 27 | IPS | 2560×1440 (QHD) | 60-165Hz |
For a complete list of all G-SYNC, G-SYNC ULTIMATE, and G-SYNC Compatible gaming monitors, check out our handy and frequently updated G-SYNC page, which can be sorted and filtered, helping you quickly find the ideal display.
In addition, it's worth noting the release of two new G-SYNC ULTIMATE models from Alienware, who have launched the 27″ AW2721D and 38″ curved ultrawide AW3821DW. Both feature a new edge-lit IPS display with VESA DisplayHDR 600 certification, and have G-SYNC ULTIMATE processors, delivering the very best G-SYNC variable refresh rate experience. Click the links above to learn more.
New Games Supported By GeForce Experience's Optimal Game Settings
GeForce Experience's one-click optimal settings enable you to instantly configure game options for your system's hardware, giving you smooth, optimized gameplay. Over 900 titles are supported, and in the past month we've added support for 29 more, including Cyberpunk 2077:
Amnesia: Rebirth
Assassin's Creed Valhalla
Battlewake
Captain Tsubasa: Rise of New Champions
Cyberpunk 2077
Eastern Exorcist
Empire of Sin
Empyrion – Galactic Survival
Eternal Return: Black Survival
Fault
FIFA 21
Football Manager 2021
Genshin Impact
Ghostrunner
Godfall
Immortals Fenyx Rising
NBA 2k21
Need for Speed: Hot Pursuit Remastered
Path Of Wuxia
Population: One
Ready or Not
Soda Dungeon 2
Spellbreak
Star Renegades
Star Wars: Squadrons
Surgeon Simulator 2
Teardown
Watch Dogs Legion
Xuan-Yuan Sword VII